October 21st and 22nd
Saturday, 10/21 – 12:30pm – 6:30pm
Sunday, 10/22 – 11am – 5pm
Don't miss the excitement as Connoisseur Media and Adventureland continue the Halloween tradition, "Pumpkin Park at Adventureland", Long Island's Ultimate Safe Trick-or-Treat Event! In previous years, over 12,000 Children, Parents, & Grandparents have attended this incredible annual event!
Pumpkin Park Features a decorated pumpkin lined path leading children and parents through Adventureland Amusement Park and Friendly Halloween characters, entertainment, and best of all "Sweet Street", a fun-filled walk-through featuring treat stations where staff and sponsors hand treats to the children.
Please visit https://adventureland.us/ for all pricing details! Get your tickets early! You wouldn't want to miss it!
Listen LIVE for your chance to win tickets to Pumpkin Park!
PRESENTED BY:
Stage Sponsor / Man On The Street
Treat Bag Sponsor
Treat Book Sponsor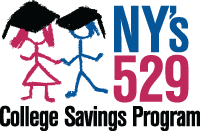 Photo Stand Sponsor

Booth Sponsors
Location Details
Be sure to stop by the Ticket Window to make your donation so you can take a pumpkin home! All proceeds benefit the Helping Hands Foundation!